---
Click HERE to go to the Ham Links Page
LICENSED SINCE 1976 GENERAL CLASS, ORLANDO, FLORIDA
OPERATED AS VK8RP FOR 6 YEARS IN THE 1980's
RECEIVED W4RP CALLSIGN IN NOV 1996
==================================================================================
Here is a picture of the Tags issued by the state of Florida for my auto. In Florida, you are required to have a new physical tag every 5 years.
So every 5 years, I get a new one (different design) and hang the old one on the wall.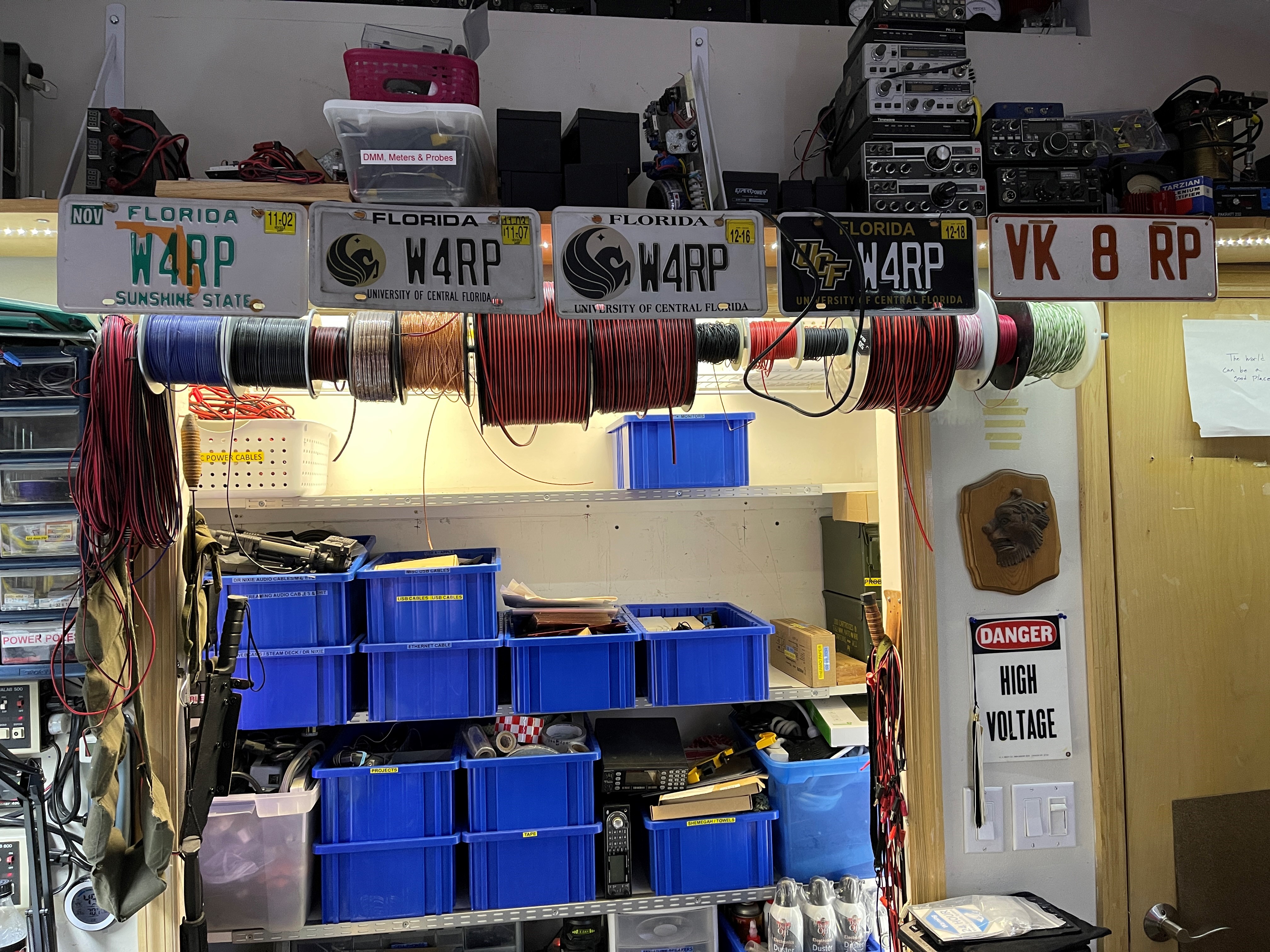 A sample of my auto Tags - the first 2 are in the Garage - Of the four here, 3 are University of Central Florida Tags with my callsign.
My current tag (on my car) is an "Endless Summer" Florida specialty plate with W4RP, of course.
===================================================================================================
Here is a picture of my current operating position: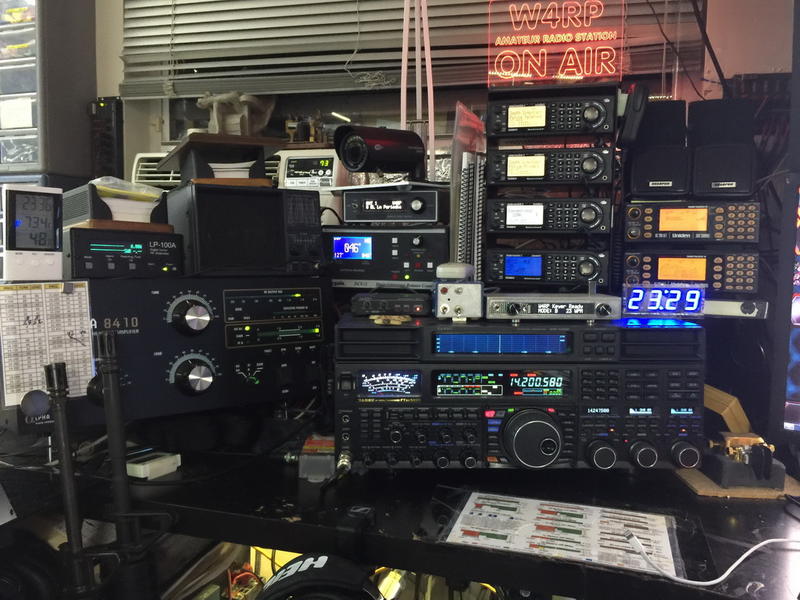 W4RP ON THE OLD ROOFTOP TOWER AND KLM KT34A TRI-BANDER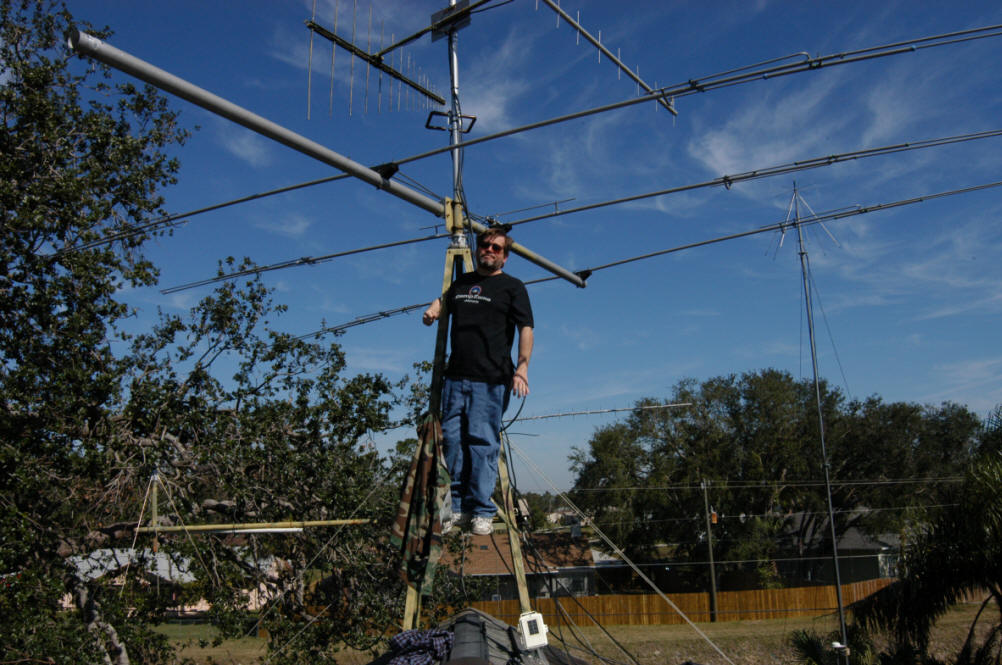 old shack pix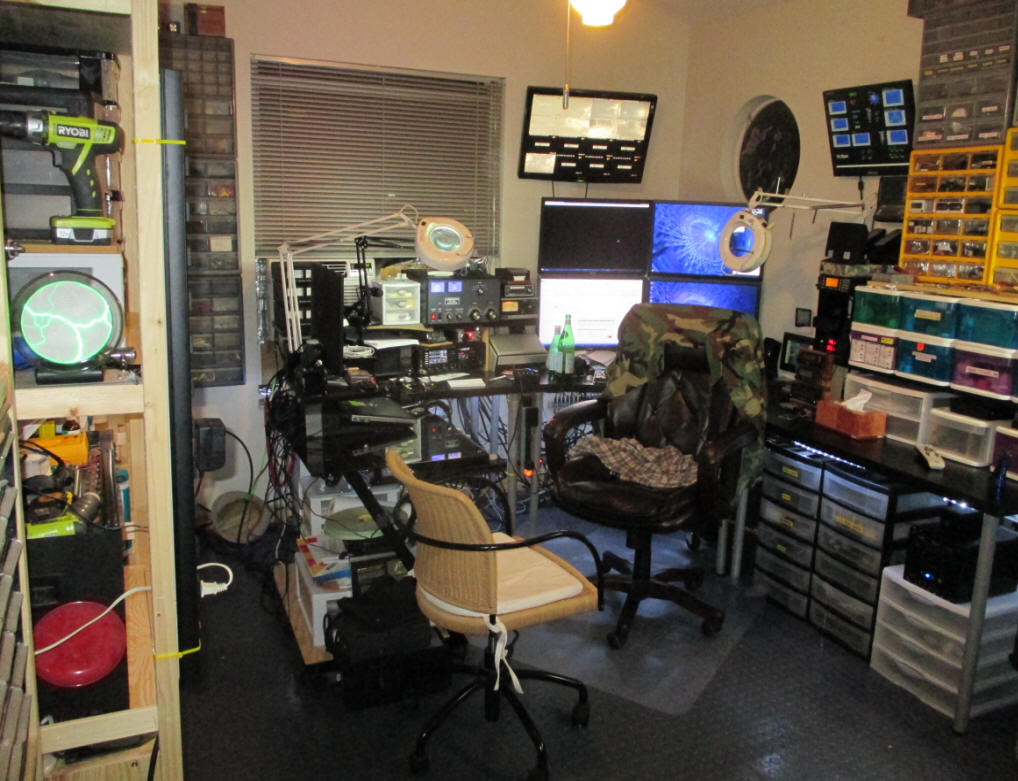 CURRENT ANTENNA/TOWER CONSTRUCTION OCTOBER 2013

ANTENNA CONSTRUCTED: 8 ELEMENT LOG PERIODIC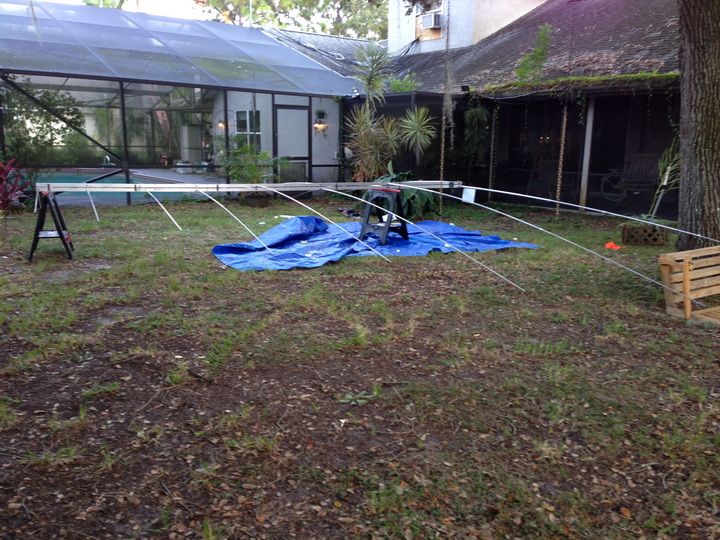 TOWER SLAB IN PLACE: 6'x6'x6' CONCRETE GUY SAID MORE CONCRETE THAN THE SLAB OF MY HOUSE
(and signed -- 2013)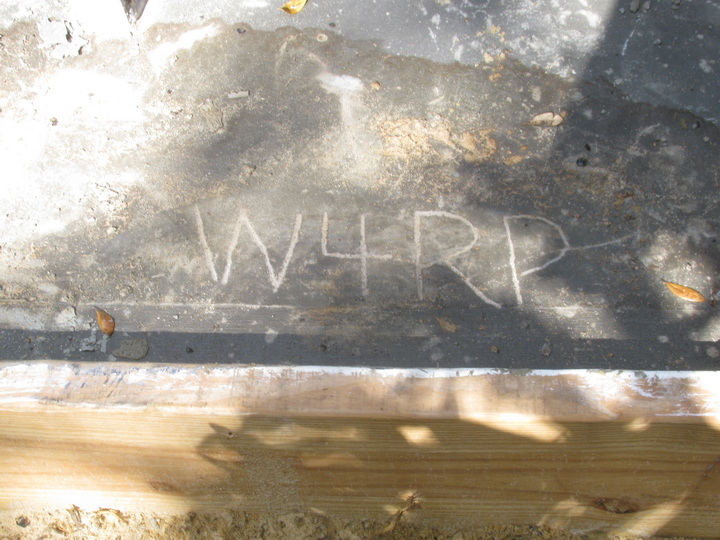 base tower legs in the wet cement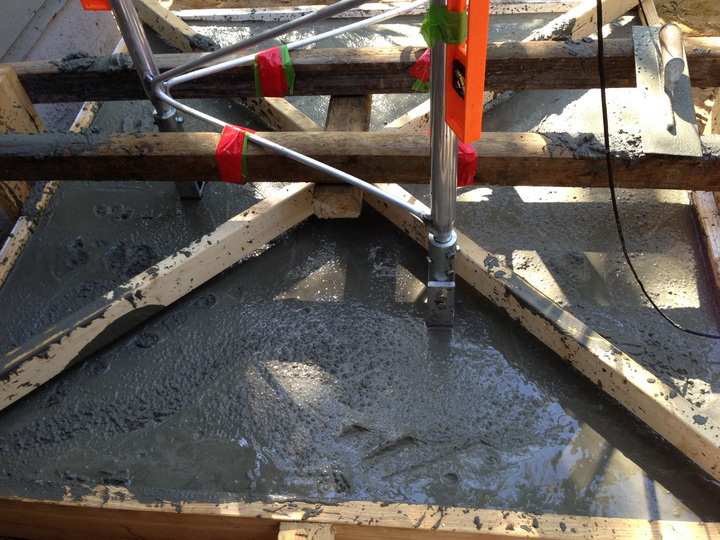 SETTING TOWER BASE IN
BASE TOWER SECTION MOUNTED

TOWER BASE LAID DOWN TO ATTACH 3 20 FOOT SECTIONS

CLIMBING TOWER TO HOIST THE ANTENNA

READY TO HOIST THE ANTENNA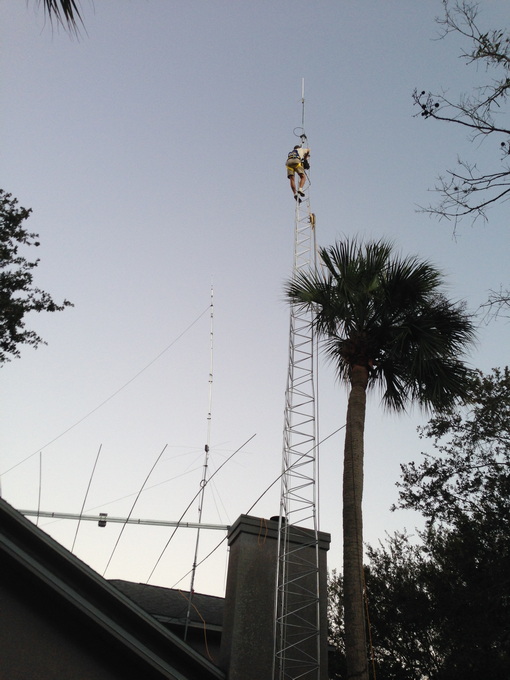 AND THE FINAL PROJECT
W4RP HAM SHACK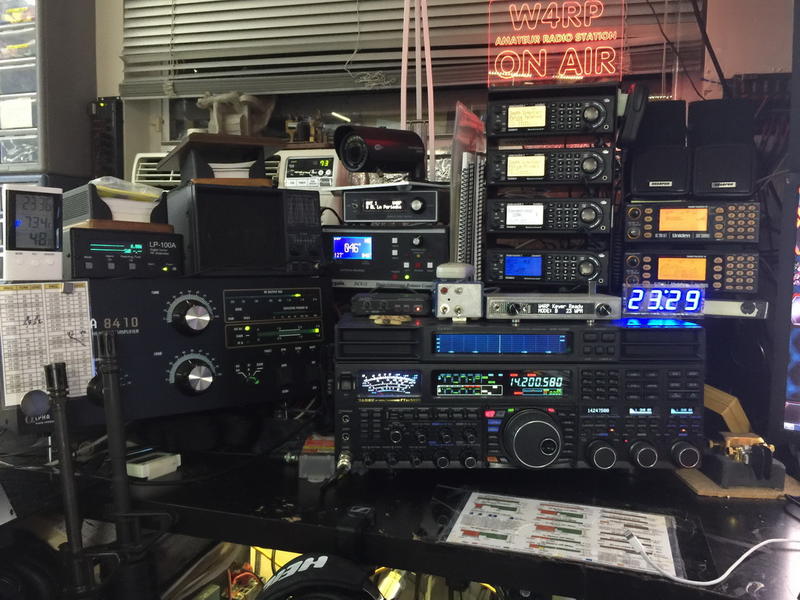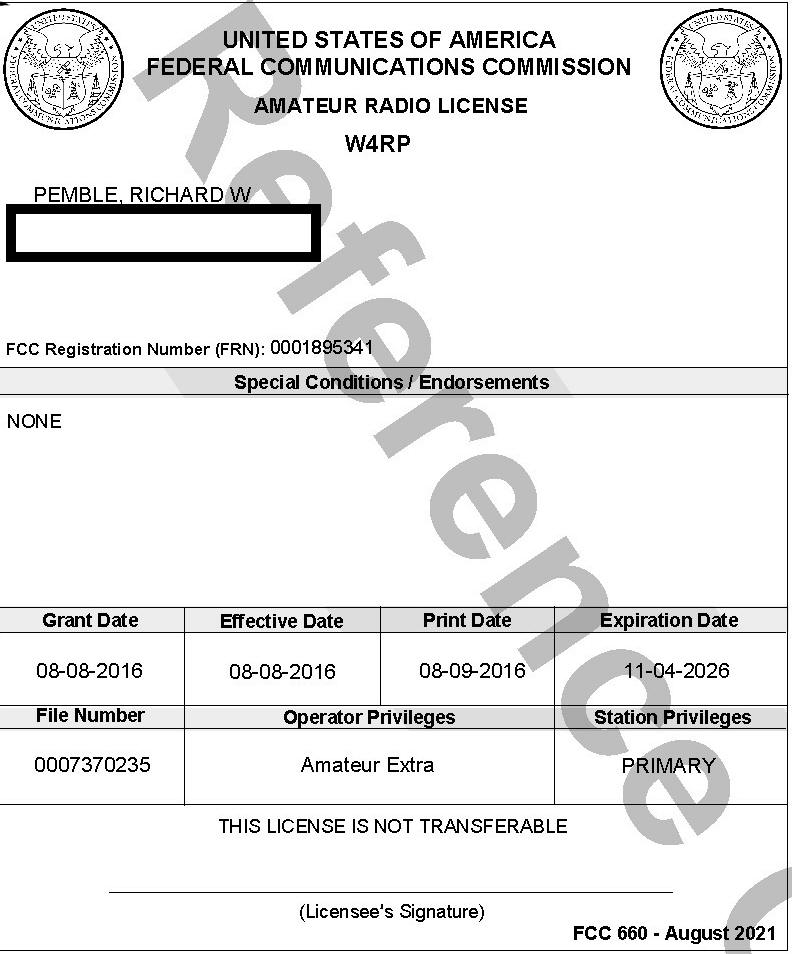 SOME OLD PICTURES ->
BLAKE BUTCHER VK8BB PUTING UP MY KLM KT34A WHEN I WAS VK8RP

W4RP WHEN I WAS WA4OIG AT UNIVERSITY OF CENTRAL FLORIDA 1976
(GRADUATED 1977 B.S.E.E.)

SOME LINKS:
https://www.w4rp.com
https://www.w4rp.org
https://www.w4rp.vip
https://www.w4rp.xyz
https://www.w4rp.net
W4RP -- a SpyderCat

Production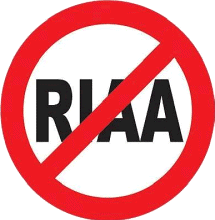 https://www.w4rp.net
https://www.w4rp.org
https://www.w4rp.vip
https://www.w4rp.xyz